The Repenting Serpent by Wes Markin
Rating 

****
About the Author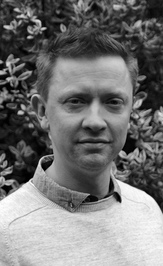 Wes Markin is a hyperactive English teacher, who loves writing crime fiction with a twist of the macabre. Having finished 'The Repenting Serpent,' sequel to 'One Last Prayer for the Rays,' he is now working on the third instalment of DCI Michael Yorke's wild ride. He is also the author of 'A Lesson in Crime,' a prequel to his DCI Yorke novels, which takes the reader back to his blood-soaked university days. Born in 1978, Wes grew up in Manchester, UK. After graduating from Leeds University, he spent fifteen years as a teacher of English, and has taught in Thailand, Malaysia and China. Now as a teacher, writer, husband and father, he is currently living in Harrogate, UK.
Blurb
A vicious serial killer slithers from the darkness, determined to resurrect the ways of a long-dead civilisation.
When the ex-wife of one of DCI Michael Yorke's closest allies is left mutilated and murdered, Yorke and his team embark on their greatest test yet. A  deeply personal case that will push them to their very limits. 
And as Yorke's team are pulled further into the dark, the killer circles, preparing to strike again. 
Review
Today is just a couple of days after publication day for The Repenting Serpent, which has a great opener. It's the second DCI Yorke thriller in the series, which gives you plenty of crime as well as being psychological. Within the first few pages an emotional scene is set.

Imagine the scene and the feelings, you've divorced your wife, you've got family and then you discover your ex-wife has not just simply died, but is murdered in a most horrific way. This is what happened to DS. Brookes who heard Jessica – his ex-wife was murdered.

This is more than just a police procedural book. It's about relationships, broken or otherwise and about the emotions of dealing with a murder that is so personal because it is so close to home. The author also then throws in something else, Jessica's mother is in the advanced stages of Alzheimer's.

There is much emotion in this book, but all entirely plausible and so well written. On the backdrop of the horrific murder and the awful Alzheimer's that's taken so much grip, there is a sensitivity, especially in the portrayal of the emotions.

This isn't a book for the fainthearted. It does go into quite some detail, but is all well-done.

It's an intriguing read as the investigation moves on and Yorke is suddenly doing research and gaining knowledge of the Aztecs. It seems random at first, but stick with it, it's interesting and there is a point to it.

Is the murderer who Yorke reckons it to be quite early on, or is it someone else and is there any danger to this character? Borrow or buy your copy of the book to find out.
This was part of a Bits about Books Blog Tour I was pleased to be invited to join.