The Silence of Severance
By Wes Markin
Rated:
****
It is with pleasure that I was asked if I would like to review this book by Wes Markin, since I reviewed one previously. This is nicely part of a blog tour, so I thank both the organiser and Wes Markin for putting his book out there for us bloggers to review. The book I am presenting to you is a well-written page-turner of a book.
About the Author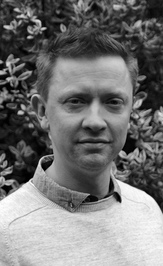 Wes Markin is a hyperactive English teacher, who loves writing crime fiction with a twist of the macabre.
Having finished the third instalment in the DCI Yorke series, 'The Silence of Severance', Wes is now working on the fourth instalment of DCI Yorke's wild ride. He is also the author of 'Defined,' a prequel to his DCI Yorke novels, which takes the reader back to his blood-soaked university days.
Born in 1978, Wes grew up in Manchester, UK. After graduating from Leeds University, he spent fifteen years as a teacher of English, and has taught in Thailand, Malaysia and China. Now as a teacher, writer, husband and father, he is currently living in Harrogate, UK.
Blurb
Your wedding day should be the most unforgettable day of your life. And this is one wedding that will never be forgotten.
When a police officer's wedding day ends in brutality and chaos, DCI Michael Yorke is pulled away from his own wedding and into the bloodiest chain of events Wiltshire has ever seen.
As a heatwave tightens its grip on Salisbury, Yorke and his team face a race against time to find the most sinister and intelligent adversary they have ever faced. Christian Severance. But as the team chase Severance into the shadows of a dark past, Yorke's own history starts to drag                                                           itself into the present.
Can they stop Christian Severance before he achieves the unthinkable? And will Yorke survive the revelations that claw at him from the darkness?
Review
This is the second book by Wes Markin I have read and reviewed (and the third he has written). There's a murder to investigate pretty quickly. DCI Michael Yorke is Markin's main character, he's his detective. I like that there is a bit more insight again into DCI Yorke's past and present life and that he has a story that is being told.
The book is dark and sinister. There's music and people having a nice time at the wedding but then Wes Markin, changes all that very well and creates a darker scene. There are other cases such as the disappearance of Susie Long and do read to see if what happened to her and the creepy Christian Severance are connected and then there is that murder too… Christian Severance is so dark and there's the air of wondering what he did next. He is an intriguing character! There is also a real sense in the writing that the DCI wants him caught.
The tone of writing is very good.  The psychological elements of the book also interest me with a psychology team working on a technique – HASD and it's good that the author has taken time to write what this acronym stand for and entails in treating patients, but in a way which fits the story and keeps the flow going. It's good that in no way does this jar the storyline at any point. This all added another dimension to the story. It also changed the pace a little and the atmosphere and that was cleverly done.
The book is on the edge of your seat stuff, but remember to breath as you read!
Watch out for the next in the series coming soon.