Write Up of Five Continents of Crime
Featuring
Lin Anderson, Oyinkan Braithwaite, Attica Locke, Shamini Flint and J.P Pomare
Lin Anderson was chairing and says Bloody Scotland will be 10 years old in 2021, which is exciting!
Ian Rankin once said "if you're about to visit the country for the first time, go and look for the crime writer and read their books". Basically because they tell you a lot about the places and the streets etc. I've certainly read some crime fiction novels, where I'm now pretty sure I would recognise, at least some streets within different places.
Places where the authors were doing their panel piece from:
Lin Anderson is in her writer's bothy in the Highlands of Scotland in the Cairngorms National Park at 3pm.
Attica (Writer of page and screen. She is also NYT best-selling author of 5 books), is in LA and it is 7am in the morning. Incredibly, she is online, even though she is tired. Her goal was to work in the movies and she took a break from Hollywood for a time and began a writer and has now found a way to manage both. She came to writing books through writing on-screen. 
Josh (Author of Call me Evie and Tell me Lies) is in Melbourn and it has just passed midnight and is about the latest he has done a writer's festival.
Shamini (writer, lawyer, environmentalist)  is in Singapore and it is some time past 10pm and has a dog called Beastie.
Oyinkan Braithwaite (writer and bookworm) is in Lagos in Nigeria and it's hot and in the rainy season.
Lin Anderson talked about being in Nigeria and talked about the rain falling in sheets.
Starting Writing and Being A Writer
Shamini knew she was going to be a creative person. She started writing picture books for her children and then wrote more complex children's books. She then wanted to write crime novels.
Oyinkan wanted to be an author since around aged 10. She took a degree in creative writing and got a job in a publishing house. She started calling herself a writer in 2015 and wanted to own it.
Josh studied creative writing and read and wrote a lot. He wrote some short stories for a time. He is 2 books in and feels confident in putting that he is a writer.
Lin talked about how she wouldn't ever admit to being a writer and didn't feel like one. She talked about it being a really big moment in the writing life to say to the world that's what you are.
Lin Anderson read a little bit from the books. They all sound intriguing with families, blackmail, people who don't fit in, policing and courtcases abound within them.
The Books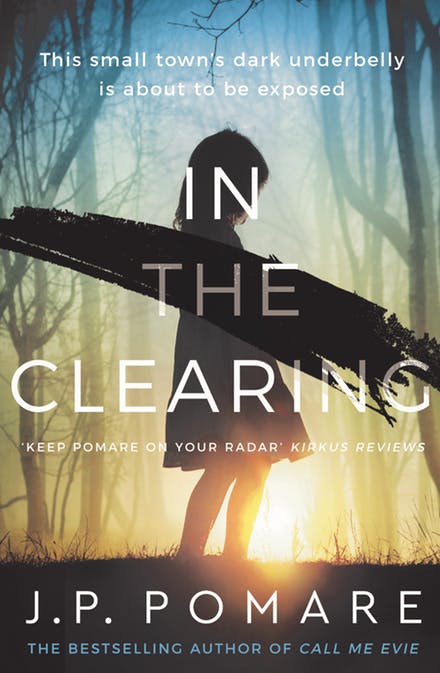 Josh – In the Clearing – inspired by a cult, until around the late 90's. It accrued a large following and was led by a woman. He was interested why so many academics were drawn to "The Family". He wanted to answer the questions that remained unanswered as secrets went with the founder, when she died. There's a mixture of small town and the bush. He talks of there being a heightened sense of anything could happen as there is drought, fires, snakes and isolation. He wanted to tap into the feelings of being trapped and to show how nature can quickly turn.
Shamini has now written the 7th in the Inspector Singh series. She wrote the Inspector Singh series because she found, when she started, that there were all the tropes of what was expected in Western nations and also wanted something contemporary. She transposed a body into each room to get her characters talking and Mr Singh has a battle with his wife for battles of supremacy.
Her latest book is set in London. There seems to be some humour within the books. She has set books in various places, with her latest being in London. Her view on Death on the Nile by Agatha Christie, especially, was certainly different, but brought about her wanting to set her book in London. Her "revenge" was certainly interesting, that she talked about, as was the use of that word. I felt Lin Anderson got it though and talked about how people are or how certain things seem out of place when in a different country or city and how certain things can seem more pronounced than in your own home town.
 Attica wrote Heaven My Home – a detective series, set in a highway that runs in Texas and is fascinated by all sorts of places around it. Darren Matthews is on the hunt for a boy who's gone missing – but it's the boy's family of white supremacists who are his real target. 9-year-old Levi King knew he should have left for home sooner; now he's alone in the darkness of vast Caddo Lake, in a boat whose motor just died.
She recommended people looked up Caddo Lake to see the expanse of it. It certainly lends itself to a crime fiction series.
Oyinkan's debut novel is – My Sister the Serial Killer.
She talks about there being a lot of heavy literature from Nigeria and wanted to write something fun. She tries not to come into stories too heavy and has short chapters. It's a thriller, with some pretty dark humour about sibling relationships and she also became fascinated by this.
It sounds good for today's readers, who at times, at least, like short chapters.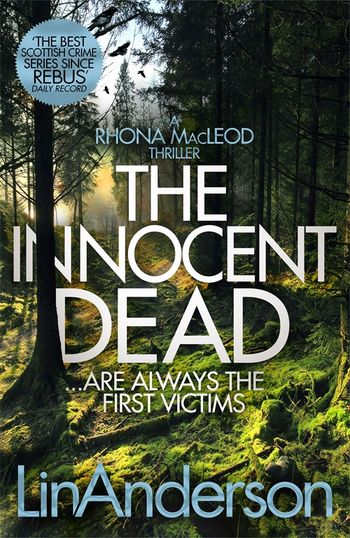 The Innocent Dead by Lin Anderson is the latest in the Rhona McLeod series.
Mary McIntyre's disappearance tore the local community apart, inflicting wounds that still prove raw for those who knew her.
So when the present-day discovery of a child's remains are found in a peat bog south of Glasgow, it seems the decades-old mystery may finally be solved…
Authors in Lockdown
It was so interesting to hear about how the pandemic has affected different people in different parts of the world and about lockdowns. There was talk about how there were challenges in work, in creating new routines, the intensity of lockdowns, especially in Singapore at the beginning, running out of inspiration and later, gaining it. When it comes to the USA, well, there were no holding back about how the country is handling it
The authors talked candidly about their experiences.